Why you should consider a pair of HOFF trainers today
HOFF is one of our favourite brands right now, and we think they are just perfect for your Autumn style. Even better? We are selling a huge range of HOFF sneakers and trainers in a variety of colours, all with FREE UK Delivery!
Shop the full range here.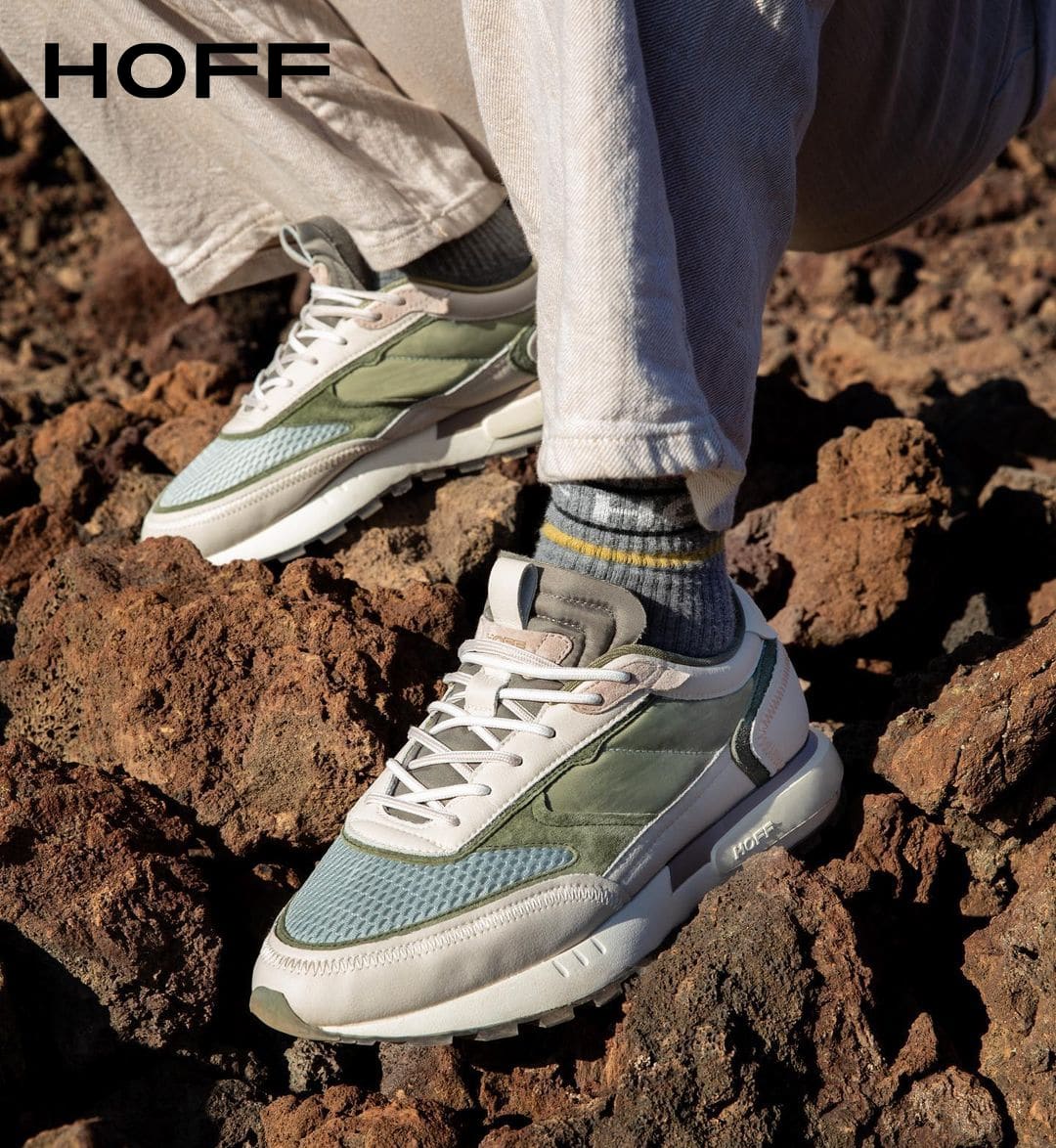 What is HOFF the Brand?
Founded in Spain in 2016, HOFF have been creating colourful, vibrant trainers which, in their eyes 'blur the line between quality, amazing designs, and fair prices.' It is also a brand goal of theirs to 'never be boring'.
So, if that sounds like you, or you are looking for quality designs, durable material, a pop of colour and an overall edge to your style, HOFF may be the shoes for you.
Why Shop HOFF?
We have found that HOFF is one of the most transparent brands on the shoe market today. Their honesty reveals truths about the industry, for example they acknowledge that their processes cannot be considered as 100% sustainable. Many companies will not go to these lengths over environmental measures. HOFF recognises that to merely meet the mark on sustainability is not enough. They want to truly go the extra mile as a brand, never settling, until true change can begin to be seen. This a respectable truth and says a lot about their brand. They are reliable, honest and warm, with great ambition to do good things for sustainability within the shoe market.
Aside from being an excellent, caring brand, the shoes themselves are superb.
HOFF Sneakers are Perfect for Autumn!

We just love HOFF sneakers and trainers. They are so comfortable, durable (working wonders for the environment, if you're not buying new sneakers constantly), and just so colourful!
When you think colour on sneakers, you might imagine blue or pink trainers. These shoes don't just come in one base colour, you can find a variety of colours across just one shoe!
With trends such as the black trench coat projected to soar into next year, these shoes are the perfect way to spruce up your style through footwear. Equally, if you are more of a fan of an all-round colourful outfit and having a fav pair of trainers, you will simply love having shoes with such a unique style.
As always, remember to subscribe to our email newsletter at the bottom of this page and happy shopping!
You can shop our full range of shoes here.